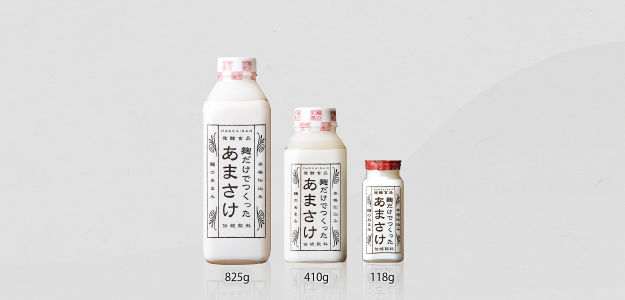 Hakkaisan's amasake has no added sugar; its naturally sweet flavor is created from the conversion of starch into sugar by the koji rice. Highly polished rice is used to make amasake koji and it creates a pure, mellow and elegant flavor. Historically, amasake has been a summer remedy for fatigue since it is rich in nutrients. Enjoy it warm or chilled.
Nonalcoholic
rice-polishing ratio
60%
ingredients
koji rice
Lactic Acid Amasake GABA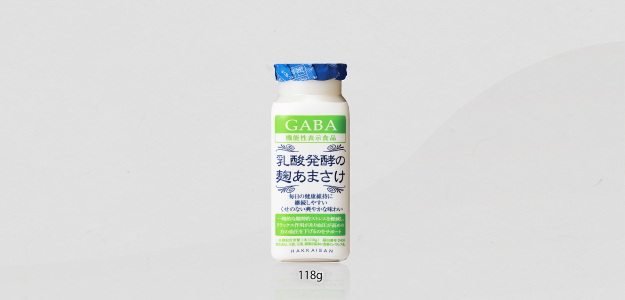 Foods labeled with GABA help with relaxation and lowering blood pressure. Expert sake making creates high quality Koji Amasake and plant-based lactic acid adds a hint of tartness to the flavor. Furthermore,adding GABA lowers blood pressure and reduces stress on the nerves.
・Functional Component GABA 100mg
・Notification Number D434
Nonalcoholic
rice-polishing ratio
60%
ingredients
koji rice, Rice Germ Extract (including natural γ-aminobutyric acid), lactic acid bacteria
Koji Amasake Light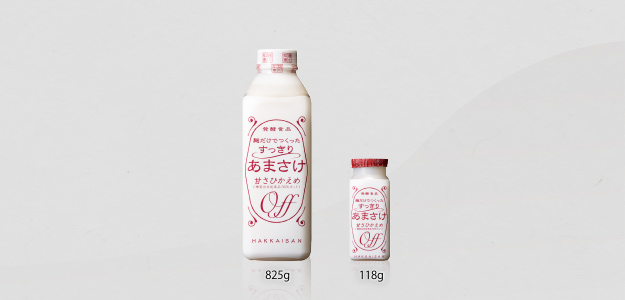 We seek the better drinking experience. Reduce the sugar content by 30% made it lighter texture and easily to drink. We use the same ingredients and method to make original amasake, the sweetness is coming from the same natural fermentation of carbohydrate converted into glucose. High quality Koji created by Sake brewer brings out clean but complexed flavor.
Nonalcoholic
polish rate
60%
ingredients
koji rice