TEXSOM International Wine Award
One of the largest and most diverse in the history of the competition. The 2018 TEXSOM IWA garnered over 3200 entries representing 30 countries and 21 U.S. States, with the most diverse selection of wines in the history of the competition. The Journal of Wine Economics recently published a paper in which TEXSOM IWA figured prominently for the competition's ability to differentiate quality and offer judging consistency year-on-year. Also it is some of the most-recognized and selective in the United States.
We are happy to announce that some of our sake received medals.
GOLD:             Tokubetsu Honjozo
GOLD:             Clear Sparkling AWA
SILVER:            Shiboritate Genshu Echigo de Soro Blue Label
GOLD medal winning Tokubetsu Honjozo and Sparkling AWA will be presented at TEXSOM conference in August. They will be featured at tasting, dinners and special events.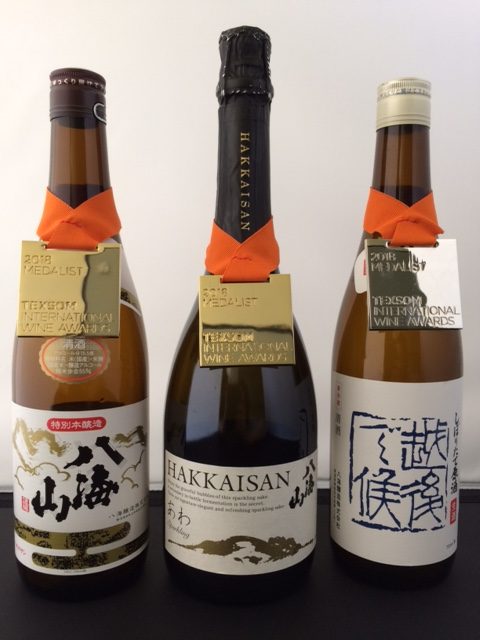 Ultimate Wine Challenge
The most credible and relevant Wine competition in the industry. It offers the result that are reliable and easily understandable in today's marketplace, creating opportunities for the industry, and establishing the platinum standard that defines what beverage evaluation should be.
We are happy to announce our Clear Sparkling AWA was given 90 points this year which is excellent, and highly recommended
Judges Tasting Notes:
What a treat! Impressively aromatic with telltale notes of tropical fruit, sea breeze, green apple, and coconut meat. Refreshing and mineral-driven with a fine mousse, this sparkling sake is fruity without going overboard, and long.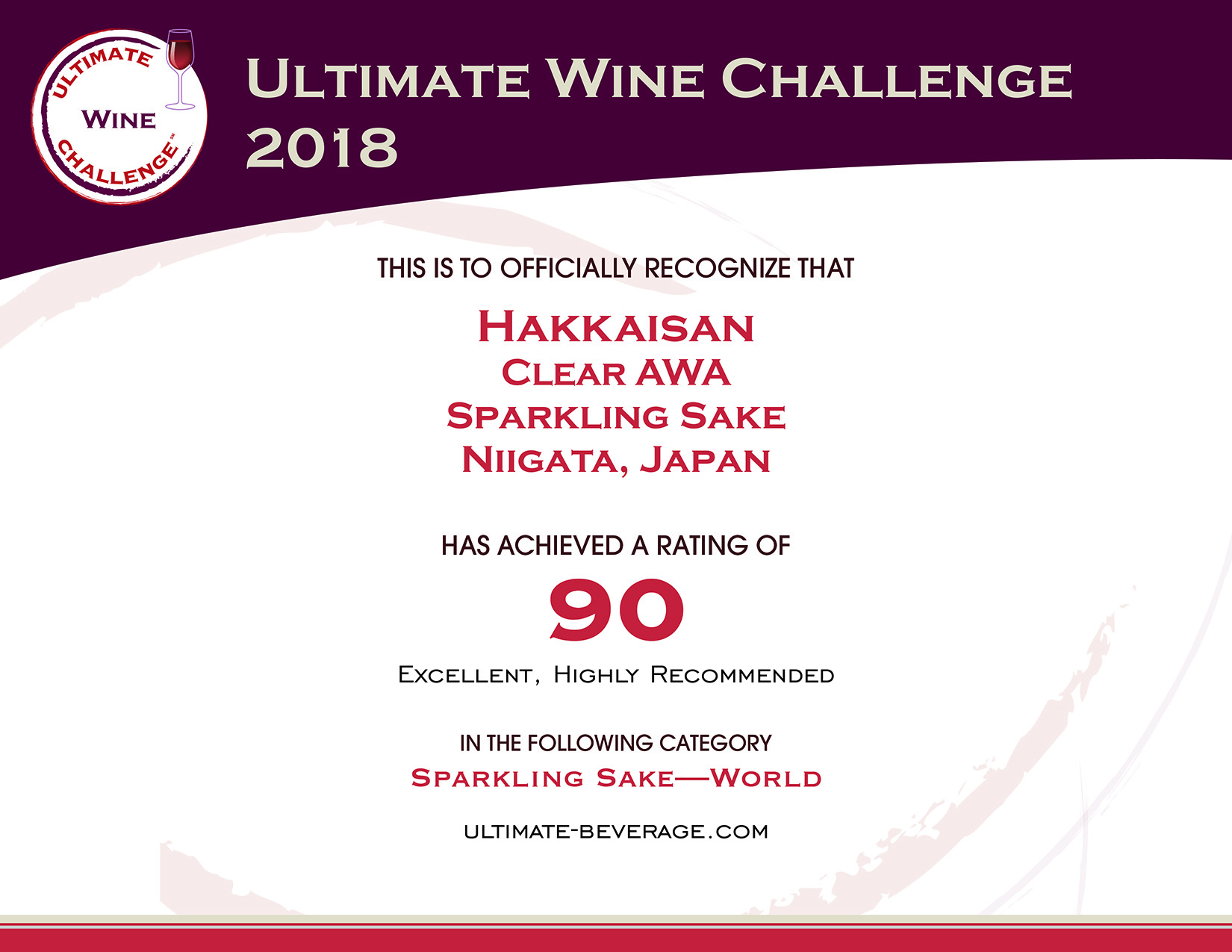 Los Angeles International Wine Competition
For 79 years, the Los Angeles International Wine Competition has showcased the finest domestic and international vintages through a wine-tasting event that is widely considered to be one of the most prestigious in the United States.
We proudly announce our Silver Medal Sake.
SILVER:            Clear Sparkling AWA
SILVER:            Shiboritate Genshu Echigo de Soro Blue Label